Tel Aviv has long been known as a welcoming destination for LGBTQ+ travelers. The gay club scene in Tel Aviv is flourishing and full of energy, mirroring the city's progressive and welcoming spirit, and drawing in a varied international crowd.
Centrally located in this lively city, The Savoy Hotel provides cozy and inviting accommodation, ensuring you are perfectly placed to experience all the gay clubs in Tel Aviv. In this article, we will explore the vital contribution these clubs make to the nightlife in Tel Aviv, spotlight some of the standout gay clubs worth visiting, and offer practical advice to make sure you enjoy your evening to the fullest.
The Importance of Gay Clubs in Tel Aviv
Tel Aviv's vibrant gay club scene truly reflects the city's journey toward embracing diversity and creating an inclusive environment. But their influence extends even further; numerous gay clubs in Tel Aviv have been pivotal in defining the city's nightlife and wider cultural landscape, fostering spaces where individuals from every walk of life can come together in celebration. Additionally, these venues are instrumental in championing LGBTQ+ rights and shining a light on the unique challenges the community faces.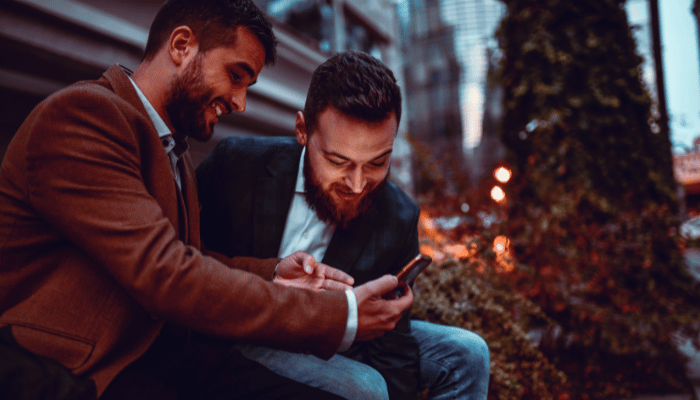 Top Gay Bars and Clubs In Tel Aviv
If you're looking to experience the best of Tel Aviv's gay club scene, there are several must-visit venues that you should add to your itinerary:
Shpagat:

This cocktail bar, located in the heart of the city, is known for its vibrant atmosphere and eclectic mix of music genres.

The Block

: Often considered the best dance club in Tel Aviv, The Block hosts some of the top DJs from around the world.

Lima Lima:

One of Tel Aviv's first gay clubs, Lima Lima offers a diverse range of music and events every night of the week. The club has a welcoming vibe and is known for its entertaining drag shows.

Kuli Alma:

A cool and artsy venue that hosts a variety of events, including LGBTQ+ friendly nights with great music and a relaxed atmosphere.

Dance Bar:

A well-known spot in the local LGBTQ+ community, Dance Bar offers a welcoming space for dancing and socializing.

Radio EPGB

: This underground club is popular among the local LGBTQ+ community and is known for its eclectic music and intimate vibe.
Planning Your Night: Tips and Recommendations
When planning your night out in Tel Aviv, here are some key tips and recommendations to keep in mind:
Choose the right club for you

: Each club has a unique vibe and crowd. Research each club's style and offerings to ensure it matches your preferences.

Stay safe:

Like any nightlife scene, it's important to stay aware of your surroundings, keep an eye on your drink, and travel with a group when possible.

Dress appropriately

: Tel Aviv's club scene is often casual, but some venues have a dress code. It's always a good idea to check ahead.

Stay hydrated:

It's easy to lose track of time while dancing and socializing, so remember to drink plenty of water.

Respect the local culture:

Tel Aviv is a diverse and inclusive city. Respect for everyone's identity and lifestyle is essential.

Use local transportation:

Tel Aviv has reliable public transportation, and there are also plenty of taxis around. If you're planning to drink, make sure you have a safe way to get back to your hotel.

Have fun:

Ultimately, the goal is to enjoy the vibrant nightlife that Tel Aviv has to offer. Embrace the energy, meet new people, and create unforgettable memories.
Conclusion
Exploring the gay clubs in Tel Aviv is essential to truly grasp the city's vibrant and eclectic nightlife. The inclusive and welcoming community ensures there's something wonderful for everyone to enjoy. When you stay at The Savoy Hotel, you're right in the thick of it all, just moments away from some of Tel Aviv's most buzzing gay clubs. We hope this post inspires you to dive into this lively part of the city's culture. We can't wait to have you at The Savoy Hotel for an unforgettable experience.
Frequently Asked Questions
How does Tel Aviv celebrate Pride Month and what are the key events?
Tel Aviv bursts into life during Pride Month, offering an array of events that reach their peak with one of the globe's most substantial Pride Parades, drawing in participants by the hundreds of thousands
How does Tel Aviv ensure safety and inclusivity for LGBTQ+ residents and visitors?
Tel Aviv is celebrated for its welcoming and open-minded vibe, ensuring a secure environment for both LGBTQ+ locals and tourists. The city champions equality and inclusivity, implementing a range of initiatives, educational efforts, and special events. A robust police presence is also a priority during significant gatherings, such as the Pride Parade, to guarantee the safety of all attendees. Moreover, many establishments and spots throughout the city openly support the LGBTQ+ community, enhancing the general feeling of acceptance and safety.
What resources or organizations are available in Tel Aviv to support the LGBTQ+ community?
In Tel Aviv, the LGBTQ+ community is supported by various resources and organizations, such as the Aguda - Israel's LGBTQ Task Force, which provides legal aid, support services, and advocacy for LGBTQ+ rights.