Tel Aviv is buzzing with life, a fashion hotspot really. You've got hip streets, cutting-edge markets, and even some cool old flea markets. It's a dream come true for any shopper! But with so many choices, figuring out the best spots to hit can be quite the puzzle.
Ready for the best shopping experience in Tel Aviv? Let's start at The Savoy Hotel, right in the city center. It gives you easy access to top-notch shopping districts, bustling markets and slick malls for an unforgettable shopping spree.
Shopping in Tel Aviv
To begin with, there is a wide range of shopping styles and venues in Tel Aviv. Some of the popular options include trendy streets, modern marketplaces, traditional markets, and shopping malls. However, the location is an essential factor when it comes to shopping in Tel Aviv. Staying near some of the major shopping centers will ensure that you don't have to travel too far to reach them. This is where The Savoy Hotel comes in handy. Located in the bustling center of Tel Aviv, the hotel is within walking distance from some of the most famous shopping destinations in town.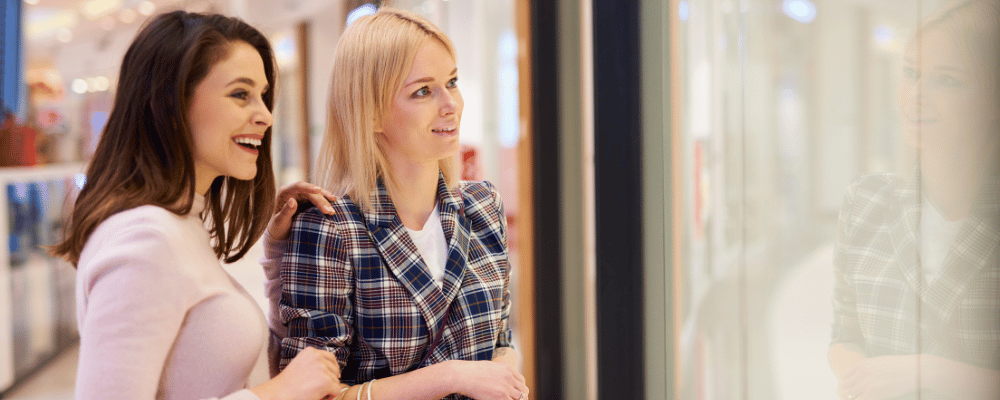 Top Spots For Best Shopping Experience in Tel Aviv
Shenkin Street: 
Shenkin Street in Tel Aviv is a real hotspot for shoppers, packed with everything from upscale boutiques to budget-friendly stores. It's buzzing with cafés and restaurants too. But what makes it really special is the local talent on display – indie designers and crafters using Shenkin as their stage to show off their creativity.
Not merely a shopping hub, Shenkin Street also houses a variety of vegan and vegetarian restaurants, reflecting Tel Aviv's reputation as a vegan-friendly city. The street is pedestrian-friendly with a laid back atmosphere, making it a perfect destination for leisurely strolls. Shenkin Street is within a walking distance from The Savoy Hotel, offering a convenient shopping experience for the hotel's guests.
Dizengoff Street:
Named after Tel Aviv's first mayor, Meir Dizengoff, this street is one of the city's busiest shopping hubs. Dizengoff Street is filled with trendy fashion boutiques, selling both international brands and locally made clothes. It's a great place to find unique pieces that aren't available elsewhere.
Near the southern end of the street is the city's first shopping mall, Dizengoff Centre. This mall is home to hundreds of shops, offering a wide variety of products from clothing and shoes to books and electronics. The street is also known for its diverse food scene. You can find everything from gourmet restaurants to street food stalls offering local delicacies.
Walking down Dizengoff Street is like stepping into an art gallery. You're met with vibrant murals and unique installations at every turn. Plus, it's a short hop from The Savoy Hotel, so it's super easy for guests to get their shopping fix.
Sarona Market:
If you're a food lover, don't miss out on Sarona Market. It's Tel Aviv's top spot for culinary delights and one of the biggest too! This buzzing market sits in an old Templar building that's been spruced up – it beautifully mixes its historic feel with modern style. Talk about blending the past with the present! With more than 90 shops selling everything from gourmet bites to fresh fruits, cheeses, meats and bakery items, it also has local goodies galore.
Not just a place to grab food, Sarona Market is full of stylish boutiques, cool home goods stores, and quirky gift shops. But shopping's not the only thing on offer here. It's also a hotspot for culture buffs with food festivals, events and live music happening all the time. And if you're staying at The Savoy Hotel? Perfect! Sarona Market is right around the corner making your stay even more enjoyable.
Traditional Markets in Tel Aviv
Shuk Hacarmel

: Swing by "Shuk Hacarmel" or the Carmel Market, as we locals call it. It's a sensory overload with colors and noise everywhere! The biggest market in Tel Aviv, you'll find just about anything here. Fresh produce? Check. Spices and sweets? You bet. Clothes, kitchen gadgets, flowers – they've got it all covered! Plus, there are food stalls serving traditional Israeli dishes that have become quite famous around these parts.

Jaffa: Dive into Jaffa's old city and you'll find the buzzing Flea Market. It's packed with vintage gems, second-hand threads, furniture finds and antique treasures. But that's not all – there are also stores selling unique handcrafted jewelry and standout art pieces. Tired from shopping? Grab a bite or sip on something cool at the local cafes and restaurants nearby!
Levinsky Market:

This is a must-visit for food enthusiasts. Originally established by Balkan immigrants, the market is famous for its spices, dried fruits, nuts, and traditional sweets. It's also a great place to sample gourmet delicacies and local specialties.

Nachlat Binyamin Arts and Crafts Market

: Adjacent to the Carmel Market, this colorful market is the perfect place to buy handmade crafts, jewelry, and unique souvenirs. The market opens twice a week and features a variety of artists and crafters selling their creations. Live music performances add to the vibrant atmosphere of the market.
Conclusion
So, you're a shopaholic? Then Tel Aviv's your paradise! This city is full of shopping options – hip boutiques, buzzing markets, traditional bazaars and mega malls. Want to be in the middle of the best shopping experience in Tel Aviv? Book a room at The Savoy Hotel. It's right near some top-notch shopping districts.So go ahead, scribble 'Tel Aviv' on that bucket list of yours and let The Savoy be your home away from home for an unforgettable spree!
Frequently Asked Questions
Where can one find high-end boutiques and luxury items in Tel Aviv?
One can find high-end boutiques and luxury items in Tel Aviv's upscale Rothschild Boulevard and the nearby streets. Additionally, the Kikar Hamedina area boasts a selection of luxury boutiques and international designer stores, catering to those seeking premium shopping experiences.
What are the general business hours for shops and markets in Tel Aviv?
In Tel Aviv, most shops and markets operate from Sunday to Thursday, opening around 9 or 10 am and closing around 7 or 8 pm. On Fridays, many businesses close early afternoon for the Sabbath and reopen Sunday morning or late Saturday evening.
Which mall in Tel Aviv offers a beachfront shopping experience?
The Dizengoff Center in Tel Aviv offers a beachfront shopping experience, allowing visitors to enjoy shopping while being just a short walk from the Mediterranean coastline. It's a prime location for those wanting to combine retail therapy with beach relaxation.
Which market is a must-visit for food enthusiasts looking for fresh produce and local specialties?
The Carmel Market (Shuk HaCarmel) in Tel Aviv is a must-visit for food enthusiasts seeking fresh produce and local specialties. It's the city's largest and most vibrant market, bustling with vendors selling a diverse array of foods, spices, and regional delicacies.
More Articles: