A weekend in Tel Aviv is a celebration of life, culture, and relaxation. On Saturdays, the city comes alive with a dizzying array of activities and attractions, catering to all tastes and interests. And there is no better place to start your Saturday adventure than The Savoy Hotel. Our hotel is situated in the heart of Tel Aviv, steps away from the beach and surrounded by diverse neighborhoods, museums, galleries, and dining destinations. In this guide, we have put together some recommendations on what to do in Tel Aviv on Saturday, based on our local expertise and insider knowledge.
The Peaceful Beach Morning
Kick-off your Saturday with a serene and revitalizing experience at one of Tel Aviv's iconic beaches. From the vibrant and popular Hilton Beach to the secluded and tranquil Alma Beach, you can choose the vibe that suits you best. However, our recommendation would be to head to the Jerusalem Beach, just a five-minute walk from The Savoy Hotel. It's a less crowded beach with beautiful views of Jaffa and the Mediterranean Sea. You can indulge in some beach yoga, relax on a lounge chair, or take a dip in the refreshing water.
Art and Museums
Tel Aviv is a hub of creativity and innovation, reflected in its vibrant art scenes and internationally acclaimed museums. On Saturdays, several of these cultural hubs remain open, providing visitors with a unique opportunity to explore the city's cultural heritage. We suggest visiting the Tel Aviv Museum of Art, located in the heart of the city. The museum houses a rich collection of Israeli and international art, featuring works by renowned artists like Renoir, Monet, and Van Gogh. You can also check out the smaller galleries located in the trendy Neve Tzedek neighborhood, such as the Chelouche Gallery for Contemporary Art.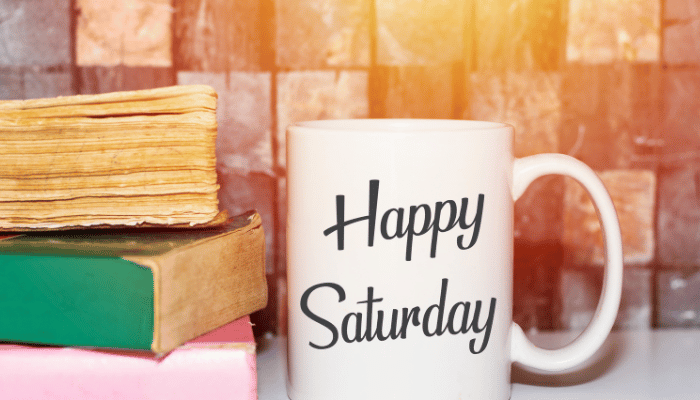 Brunch and Cafe Culture
Tel Aviv's brunch and cafe culture is legendary, featuring a wide range of trendy spots, classic diners, and local gems. If you're looking for a hearty and decadent brunch, head to Benedict, located a few blocks from The Savoy Hotel. Their menu includes classic American breakfast dishes, Israeli breakfast plates, and indulgent variations such as Eggs Benedict with smoked salmon. For a more casual and authentic experience, visit one of the many local cafes in the Nachalat Binyamin area. Order a traditional Israeli breakfast of shakshuka or sabich (a pita stuffed with fried eggplant, hard-boiled eggs, and hummus) and enjoy it with a cup of strong coffee.
Nightlife and Bars
Saturday nights in Tel Aviv are a sensory overload, with a bustling nightlife scene featuring live music, DJ performances, dance floors, and cozy bars. If you're looking for a party, we recommend checking out the Kuli Alma, located near The Savoy Hotel. It's a popular club with a diverse crowd and lively dance floor. If you prefer a more intimate and sophisticated atmosphere, head to the Imperial Craft Cocktail Bar, located in the Shuk HaCarmel market. They serve classic and innovative cocktails, perfect for an intimate date or a nightcap with friends.
Practical Tips: Navigating Saturday in Tel Aviv
Public Transportation Limited

: Remember that public transportation is very limited during the Sabbath, from Friday evening to Saturday evening. Plan accordingly, considering taxis, walking, or bike rentals.

Biking is Convenient

: Tel Aviv is known for its excellent biking paths. Consider renting a bike for an enjoyable and flexible way to get around the city
Check Opening Hours

: Many businesses, especially in the more religious areas, might be closed. Ensure to verify the opening hours of the places you plan to visit.

Experience the Quiet Streets

: Take advantage of the less crowded streets in certain areas for a peaceful stroll, especially in the early morning.

Shuk (Market) Visits

: Some markets may close earlier on Saturday or be more crowded, so plan to visit early if you can.

Plan Your Meals

: With some restaurants and cafes closed, research and plan where to eat ahead of time. Some areas like Jaffa and Neve Tzedek usually have more options available.

Enjoy the Beach

: The beaches are a great option as they remain open and are a popular choice for both locals and tourists.

Cultural Venues

: Some museums and cultural venues might have special Saturday programs or tours, so it's worth checking their schedules in advance.

Be Prepared for Crowds

: Popular spots like the beach, cafes, and some tourist attractions might be more crowded, as Saturday is a day off for most locals.

Embrace the Local Vibe

: Use the opportunity to immerse yourself in the local culture and observe the unique atmosphere of Tel Aviv on a Saturday.
Conclusion
A Saturday in Tel Aviv is a celebration of life, culture, and enjoyment. The Savoy Hotel is ideally located to provide you with a central hub for exploring what to do in Tel Aviv on Saturday. From peaceful beach mornings to cultural museum visits, indulgent brunches to vibrant nightlife experiences, Tel Aviv has it all. Our guide aims to help you make the most of your Saturday, based on our first-hand knowledge and passion for the city. Come stay with us at The Savoy Hotel and let us guide you through an authentic and unforgettable Tel Aviv experience.
Frequently Asked Questions
How does the public transportation system in Tel Aviv operate on Saturdays?
The public transportation system in Tel Aviv operates on a limited basis on Saturdays due to the Jewish Sabbath, when most public services come to a halt from Friday evening until Saturday evening. Some private transportation options, such as taxis remain available, but buses and trains typically do not run during this time. However, in recent years, there have been initiatives to introduce limited public transportation services on Saturdays in certain areas.
Are there any cultural or religious considerations that visitors should be aware of when finding what to do in Tel Aviv on Saturday?
Yes, visitors should be aware that Saturday is the Jewish Sabbath, a day of rest, and as a result, many businesses, public transportation, and services might be closed or operate on a reduced schedule. However, Tel Aviv is more secular compared to other cities in Israel, so many restaurants, cafes, and entertainment venues remain open. Visitors should plan accordingly and respect local customs and traditions during this day.
What are some recommended neighborhoods or areas in Tel Aviv to explore on a Saturday?
On Saturdays, the vibrant neighborhoods of Neve Tzedek and Jaffa are highly recommended for exploration in Tel Aviv.