Looking for places to stay in Tel Aviv? Want to see the finest of Tel Aviv in a single day while visiting the land of milk and honey? Due to its alluring weather, trendy cafes and expansive beaches, Tel Aviv has grown in popularity as a tourist destination over the past several years.
This beach resort, Israel's second-largest city, is situated on the Mediterranean Sea's dazzling coastline. The fact that it is relatively compact makes it possible to experience the best of Tel Aviv in a single day. To help you make the most out of your vacation, our guide will highlight some of the top activities to do in Tel Aviv.
Despite Jerusalem being the country's formal capital, Tel Aviv is frequently referred to as Israel's capital city. This is because people from all over Israel and the globe come to Tel Aviv for its famous nightlife. The city is also renowned for being home to some of the most spectacular beaches in the world. 
Tel Aviv is an Israeli hub of technology, IT companies, medical industries and the high-tech sector. The city has a reputation for luxury, due to the expensive rent and cost of living. It is ranked third most expensive city in the world after New York and Singapore, according to the EIU's Worldwide Cost of Living (WCOL).
You'll also notice that many Israeli locals are good looking, most are friendly and speak English and are warm and welcoming to tourists.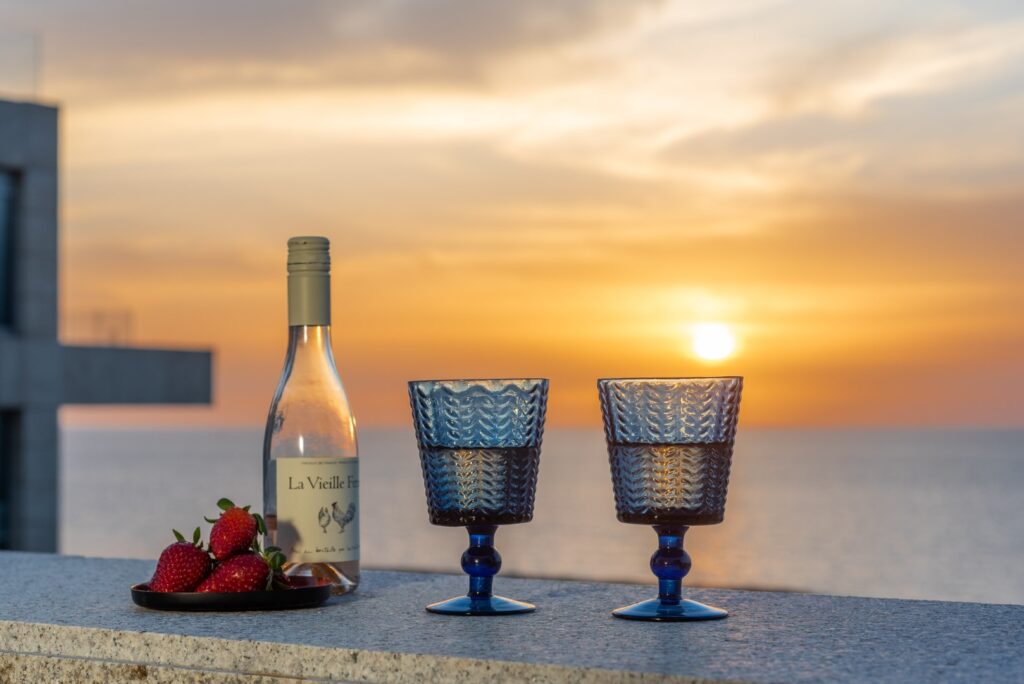 The old and modern cities of Tel Aviv are separated. Jaffa, one of the world's oldest towns, was formerly only a suburban area of Tel Aviv. It is known as the "ancient city." Tel Aviv has grown to become a bustling modern city, and Jaffa is today seen as being a part of it. Jaffa is the starting point, and the city ends at the seashore. While touring the city, you will certainly pass places like Neve Tzedek, Carmel Market, Azrieli Center, and Beach promenade.
When should you book your place to stay in Tel Aviv?
You'll want to schedule your trip so that you can take full advantage of beach days as Tel Aviv is recognized for having a long stretch of coastline along the Mediterranean Coast. The ideal time to come to Tel Aviv is in the months of April, May, June, September, and October to escape the busy season that comes with the summer months and to ensure your experience doesn't get showered on in the winter. Tel Aviv winter is mild to say the least.
In Tel Aviv's winter, the temperature is just right for a bicycle ride and a day on the beach watching the waves of the mediterranean sea, without being unbearably hot. The month of May appears to be the ideal time to visit Tel Aviv because the weather is just beginning to warm up and there aren't yet a ton of people there on vacation for the summertime.
How to Get Around Tel Aviv 
Although Tel Aviv is quite compact and consequently very accessible, biking is a quicker and more exciting way to travel about the city. The city's terrain is mostly level, and all of its major routes have dedicated bike lanes, making it an incredibly bike-friendly area to ride in. The most prominent areas and attractions are conveniently located near one another, making cycling a great way to see most of the metropolis.
In addition, cycling is an eco-friendly mode of transportation. The city has a bike share program, Tel-O-Fun, which allows you to rent a bike for a nominal fee and then return it to any nearby station. The system even offers electric bikes to make your journey even easier and more comfortable. Cycling around the city is highly recommended as is one of the best ways to experience all that Tel Aviv has to offer.
A bicycle is however not required to get around in Tel Aviv. The main beaches, restaurants and most common attractions can all be reached by foot, particularly if you stay close to Rothschild Boulevard or the Old Town. Buses are another option, as they are quick, reliable and reasonably priced. Also, consider that the bus service is either nonexistent or very restricted on Shabbat (Saturday).
24 hours in Tel Aviv, let's go!
It might be intimidating to try to explore a new place in a short length of time, but it is absolutely possible to acquire a fantastic sense of Tel Aviv in 24 hours. If you follow our advice, you'll be able to take advantage of most of Tel Aviv's top attractions, which are concentrated in and around the bustling city center. If you want to spend more than 24 hours in Tel Aviv, (Which we recommend) you should find a good place to stay.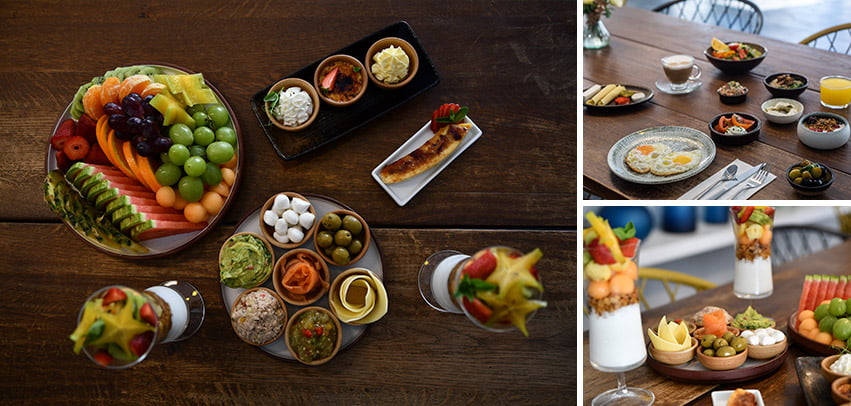 Walk around Rothschild Boulevard
You can start the day by exploring Rothschild Boulevard since it is a bustling street. This street, which was one of Tel Aviv's first roads, is brimming with a mix of the old and the new. Within Tel Aviv's "White City," a UNESCO World Heritage Site, is Rothschild Boulevard. The White City contains the biggest concentration of structures designed in the International or Bauhaus style. These structures are quite noticeable since they are completely white. Take in the grandeur of these gleaming white structures as you wander along the avenue.
A walkway runs beside a row of enormous ficus trees that line Rothschild Boulevard's center, giving the whole main boulevard a lovely shade. The center walking area is lined with tiny shops where you may buy food and beverages. To begin a pleasant morning in Tel Aviv, have a cup of coffee and relax under the ficus trees.
Sheinkin Street is yet another famous location in the White City. You may find the newest Israeli styles and brands as you wander down this street, which is home to a variety of boutiques and apparel stores.
Experience Tel Aviv's Shuk HaCarmel (The Carmel Market)
The Carmel Market (Shuk Ha'Carmel), dubbed Tel Aviv's biggest market, is a busy outdoor market that sells just about anything you can think of, from personalized T-shirts with your initials spray-painted on them to Dead Sea salt, spices, and fresh veggies. Since its founding in 1920, the Carmel Market has played a significant role in Tel Aviv's history, continuing the Middle Eastern tradition of bazaar-style marketplaces. If you enjoy market vibes make sure you find a place to stay nearby.
The lower-end of the market is predominantly made up of food and fresh vegetable vendors. At the same time, the high-end comprises booths mainly devoted to gifts, apparel and other items of a similar kind. This market is conveniently located in the center of Tel Aviv and can be found by going to the intersection of King George Street, Allenby Street, and Sheinkin Street or asking someone where it is.
The market is nestled away in an alleyway, obscured from view by the city's imposing towers. But as soon as you go into the market, it feels like another universe. Turkish coffee, spices, and the aroma of shawarma cooking on a grill fill the atmosphere. The market is always humming with the sounds of people conversing in Hebrew and vendors bargaining. Grab a cheap kebab and explore the marketplace to shop and take in the sights, noises, and aromas. You might easily spend several hours here.
Get a View of the Sunset From the Tel Aviv Promenade 
Without going for a stroll along the oceanfront promenade, a day in Tel Aviv would not be complete. The 14-kilometer promenade in Tel Aviv stretches along the shore, where you may see people exercising, playing beach volleyball and relaxing on the sand.
Along the promenade, there are a number of bars and seaside restaurants, as well as locations where you may hire lounge chairs for the day.
Visit Old Jaffa
The founding of Tel Aviv as a city began in Jaffa, one of the most historic harbors in the world. As you walk through the confined spaces between cream-colored concrete structures in this historically rich location, you'll feel as though time has stood still. Try to locate the Ran Morin art project, Hanging Orange Tree, which is tucked away in one of the town's little lanes. There are also many places to stay in Tel Aviv Jaffa, like luxury and boutique hotels.
Jaffa offers a tranquil retreat from the activity of the city and is considerably calmer than the bustling of contemporary Tel Aviv. Up until the late nineteenth century, Jaffa was the principal port of entry into Israel and functioned as the arrival point for Jews who were returning to the country from all over the globe. Stroll down to the water and explore the port area. Interesting historical fact: According to legend, Jonah allegedly embarked on a ship at Jaffa Port during the biblical story of Jonah and the whale.
Another well-known place to visit while in the neighborhood is the Jaffa flea market. The neighborhood is filled with amazing restaurants and art galleries, as well as sellers marketing strange oddities, works of art and memorabilia from their market stalls.
Experiencing Tel Aviv's Nightlife

Make sure you find a place to stay in Tel Aviv as it is a city that never sleeps and requires constant, high levels of energy to keep it going. It makes little difference whether this comes from the head-pounding Tel Aviv nightclubs that are still open in the early hours of the morning, sugar-infused drinks or 3am meals. What matters is the plethora of choices available once the sun goes down.
Whether it's a cozy dinner for two at a rooftop restaurant, a night out with friends at a curious bar, or an after-hours dance party in the heart of the city, there's something to suit every taste and budget.
The key to keeping this city alive and buzzing is its vibrant street life. From food trucks selling local specialties to street musicians providing night-time entertainment, the streets come alive when the sun sets. And this activity continues into the early hours of the morning, as people take advantage of late-night shopping options and all-nighter cafes.
It takes a lot of energy to keep any city running 24/7, but no matter how tired you feel from staying up all night long, it's hard not to feel energized by the vibrancy that comes with living in or visiting a city that never sleeps.
Looking for a place to stay in Tel Aviv for the night or even longer? Look no further than The Savoy Hotel
The Savoy Hotel in Tel Aviv is one of the best hotels in the city. Located in a prime location within the city, it offers guests an unparalleled level of luxury and convenience. The hotel has spacious and elegant rooms, some with their own private sea-view balcony. Guests can enjoy a variety of fine dining options in the hotel area, or relax and unwind on the rooftop. The Savoy Hotel Tel Aviv also provides excellent service from its attentive staff, making sure that each guest's stay is as enjoyable as possible. For those seeking an unforgettable experience in Tel Aviv, look no further than The Savoy Hotel Tel Aviv – it will surely exceed all expectations!
FAQs
Which area of Tel Aviv should I book my place to stay in?
We recommend that you book your stay with us at the Savoy Hotel which is located 5 minutes from Tel Aviv Promenade. It is classified as the Tayelet (Beach walkway) area.
Can I get a taxi from the place that I am staying in Tel Aviv on Shabbat?
On Shabbat, cabs and shared taxis (sherut) continue to run. Remember that the prices are often higher on Saturdays and Friday evenings than they are on other days of the week. Your journey may cost a few more shekels. A sherut is a service vehicle like a minibus and is also a cost-effective transportation option.